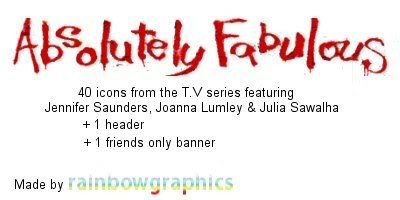 SAMPLES:-




NO HOTLINKING - please right click & save any required images to your own hard drives. Comment to let me know what you're taking, and credit to
rainbowgraphics is essential if using. The post will stay open for a short time before being locked, so please join the community to see all my graphics (membership is instant & open to all, just click the join button when you visit the comm!). Many thanks!

Go to my comm to see the rest of the icons!